HOME PAGE FOR SCHNAUZERS AND SCHNOODLES
Welcome to our Schnauzer and Schnoodle website.
AKC registered Miniature Schnauzers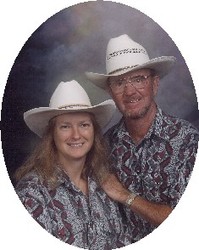 Welcome to our Miniature Schnauzer and Schnoodle website. We are George and Jeanne Delaney. We have been raising Miniature Schnauzers and Schnoodles for over 13 years. Our adults and puppies have had excellent health and temperament. Please visit our testimonial pages and read what some of our puppy families have to say about their precious babies they got from us. We are available to answer any questions you may have.
MOLLY AND MAX HAD A LITTER OF MINIATURE SCHNAUZER PUPPIES AND SO DID POLLY AND MAX. THEY WILL BE AKC REGISTERED MINIATURE SCHNAUZER PUPS. MY MINIATURE SCHNAUZER FEMALE, DOLLY, HAD A LITTER OF 4 SCHNOODLE PUPS. UPDATED PICTURES WILL BE ADDED SOON TO DOLLY, POLLY, AND MOLLY'S PAGES. CHECK BACK OFTEN FOR UPDATES OR CONTACT ME TO BE PUT ON MY LIST. THANK YOU...
Molly and Max had a litter of 6 puppies born on June 2, 2014. They will be ready to go when they are 8 weeks old on July 28, 2014. I am asking $500 for my black males and $600 for the white males and $600 for my black females and $800 for the white female plus Iowa state sales tax if picked up in Iowa. We are willing to meet part way for a fee in MN, IL, IA, or WI.
If you live outside the state of Iowa, you will need a health certificate from my Veterinarian to take your puppy back into your state. The fee for the checkup and health certificate is $30.
Air transportation possible with Delta Airline at buyers expense for an additional $350. This fee includes the airfare, the pet carrier that the puppy will ride in, the vet checkup for the health certificate required to fly, and the trip to and from the airport for me to get your puppy to you. You may be able to pay the airfare when your puppy arrives which is roughly $250. The other $100 is for the other shipping expenses mentioned abpve.
Our contact information:
George and Jeanne Delaney
Lansing, Iowa 52151
563-586-2102