HOME PAGE FOR SCHNAUZERS AND SCHNOODLES
Welcome to our Schnauzer and Schnoodle website.
AKC registered Miniature Schnauzers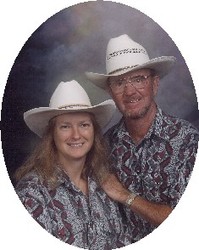 Welcome to our Miniature Schnauzer and Schnoodle website. We are George and Jeanne Delaney. We have been raising Miniature Schnauzers and Schnoodles for over 13 years. Our adults and puppies have had excellent health and temperament. Please visit our testimonial pages and read what some of our puppy families have to say about their precious babies they got from us. We are available to answer any questions you may have.
MINIATURE SCHNAUZER PUPS WILL COME WITH FULL AKC REGISTRATION FORM.
DEW CLAWS ARE REMOVED AND TAILS ARE DOCKED. WE DO NOT CROP THEIR EARS UNLESS ASKED TO DO SO BEFORE 2 WEEKS OF AGE. PUPS ARE RAISED IN OUR HOME AND ARE STARTED ON PAPER TRAINING. THEY WILL HAVE THEIR FIRST PUPPY SHOTS AND WILL BE DE-WORMED BEFORE LEAVING FOR THEIR NEW FOREVER LOVING HOMES.
I am asking $500 each plus Iowa state sales tax if picked up in Iowa. The pure white female Schnauzer is $850. We are willing to meet part way for a fee in MN, IL, IA, or WI.
If you live outside the state of Iowa, you will need a health certificate from my Veterinarian to take your puppy back into your state. The fee for the checkup and health certificate is $30.
Our contact information:
George and Jeanne Delaney
Lansing, Iowa 52151
563-586-2102
PICTURES OF THE MINIATURE SCHNAUZER PUPS AND THE SCHNOODLE PUPS WILL BE ADDED TO THEIR INDIVIDUAL PAGES. PLEASE STOP BACK TO SEE UPDATED PICTURES POSTED AS THEY GROW. EMAIL gjdelaney@acegroup.cc OR CALL 563-586-2102 IF YOU ARE INTERESTED IN A PARTICULAR PUPPY.
THANK YOU FOR STOPPING AND CHECKING OUT MY ADORABLE PUPPIES.
Schnoodle pups born on 12/31/2014
BORN ON 12/31/2014 DOLLY, FEMALE MINIATURE SCHNAUZER AND PETER, MINIATURE POODLE MALE HAD 6 PUPS:
1 PURE WHITE MALE--SOLD
1 CREAM MALE--SOLD
1 PURE WHITE FEMALE---AVAILABLE
2 BLACK FEMALES--SOLD
1 BRINDLE FEMALE--SOLD