HOME PAGE FOR SCHNAUZERS AND SCHNOODLES
Welcome to our Schnauzer and Schnoodle website.
AKC registered Miniature Schnauzers AND Miniature Schnoodle pups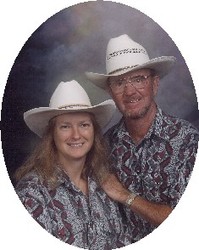 Welcome to our Miniature Schnauzer and Schnoodle website. We are George and Jeanne Delaney. We have been raising Miniature Schnauzers and Schnoodles for over 15 years. Our adults and puppies have had excellent health and temperament. Please visit our testimonial pages and read what some of our puppy families have to say about their precious babies they got from us. We are available to answer any questions you may have.
DEW CLAWS ARE REMOVED AND TAILS ARE DOCKED. WE DO NOT CROP THEIR EARS UNLESS ASKED TO DO SO BEFORE 2 WEEKS OF AGE. PUPS ARE RAISED IN OUR HOME AND ARE STARTED ON PAPER TRAINING. THEY WILL HAVE THEIR FIRST PUPPY SHOTS AND WILL BE DE-WORMED BEFORE LEAVING FOR THEIR NEW FOREVER LOVING HOMES.
I am asking $800 (pure white are $900) for my Miniature Schnauzer puppies and $700 for my Schnoodle pups each plus Iowa state sales tax if picked up in Iowa. We are willing to meet part way for a fee in MN, IL, IA, or WI.
If you live outside the state of Iowa, you will need a health certificate from my Veterinarian to take your puppy back into your state. The fee for the checkup and health certificate is $50.
DEPOSIT REQUIRED TO HOLD THE PUPPY OF YOUR CHOICE FOR YOU UNTIL HE OR SHE IS READY TO GO . THIS DEPOSIT IS NON-REFUNDABLE IF YOU CHANGE YOUR MIND AFTER DEPOSIT HAS BEEN MADE. IF SOMETHING UNFORESEEN HAPPENS ON MY END THAT RESULTS IN YOU NOT GETTING THE PUPPY OF YOUR CHOICE, THEN A REFUND OF YOUR DEPOSIT WILL BE SEND TO YOU.
Our contact information:
George and Jeanne Delaney
Lansing, Iowa 52151
563-586-2102
A PICTURE OF LILY'S BLACK AND SILVER MALE MINIATURE SCHNAUZER PUPPY WILL BE ADDED SOON.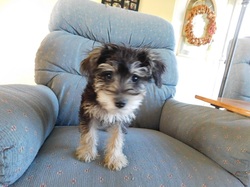 MINIATURE SCHNAUZER PUPS--$800 for males and females. White are $100 more than the other colors plus IA state sales tax and a $50 health certificate if you live outside IA.
PUPPIES*******
LILY HAD A LITTER OF PUPS ON MARCH 13, 2018. THEY WILL BE READY TO GO TO THEIR FOREVER LOVING HOMES ON MAY 8, 2018. lILY HAS 1 MALE STILL AVAILABLE.
PUPPIES*******
MOLLY AND MOSA ARE EXPECTING A LITTER OF PUPPIES TO BE BORN SOON.
SCHNOODLE PUPPIES********
LUCY AND TRAMP HAD A LITTER OF SCHNOODLE PUPPIES BORN ON MAY 11, 2018. THEY WILL BE 8 WEEKS OLD ON JULY 6 AND WILL BE READY TO GO TO THEIR FOREVER HOMES ON OR AFTER JULY 6, 2018.
PLEASE CONTACT ME IF YOU ARE INTERESTED IN ANY OF THESE PUPPIES.
Jeanne at gjdelaney@acegroup.cc please put breed desired in subject line.